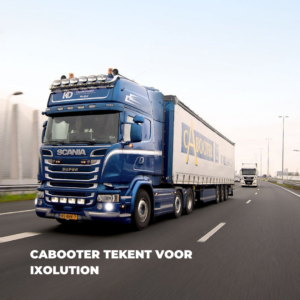 This is an important step towards a sustainable collaboration between IXOLUTION and the Cabooter Group.
Cabooter will reap the benefits of the latest and current version of our Intermodal Transport Management System.
The intermodal operator will experience many benefits from our SaaS cloud-based solution, such as:
➡️ Full integration of all intermodal operators & terminals
➡️ Multi-stop train travel functionality with loading and unloading management
➡️ Hundreds of partners connected through a new and easy onboarding process
➡️ Shorter turnaround times and more control over expected arrival times
➡️ No need to enter data manually, saving stakeholders a lot of time
With this application, Cabooter enjoys real-time scheduling and full visibility and control.
IXOLUTION is very happy with Cabooter as a new customer and is looking forward to a successful implementation.
We thank Cabooter for their confidence in IXOLUTION.
Would you like to know more about the advantages of Intermodal TMS? Please contact our sales department.