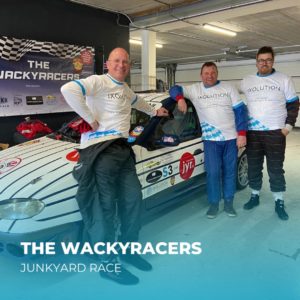 April 7, 2022 was the day,
the Junkyard Race at the Zandvoort circuit..
The Wackyracers managed to complete a whopping 103 laps, what an achievement!
They did this for the charity 'Day with a smile', where children with a serious or life-threatening illness are given an unforgettable day.
We are proud to be a part of this!