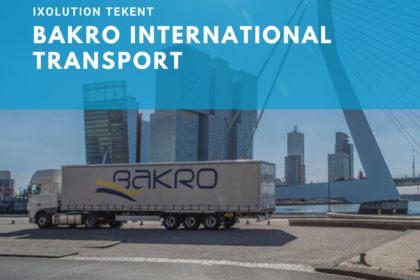 Robin Kraijo, director of Bakro International Transport, has signed the contract together with Ton Stuit for the implementation of our TMS system, IXSuite. We can now officially add Bakro International Transport to our customer base!
Bakro is a transport company mainly focused on ferry transport, with branches in Spijkenisse (The Netherlands), Milton Keynes (United Kingdom) and Felixstowe (United Kingdom). They will use the IXTransportOperator CH & ND module and the IXWeb customer service module.
We welcome Bakro International Transport and look forward to a sustainable partnership!
#IXOLUTION #bakro #ixsuite #transport #logistics