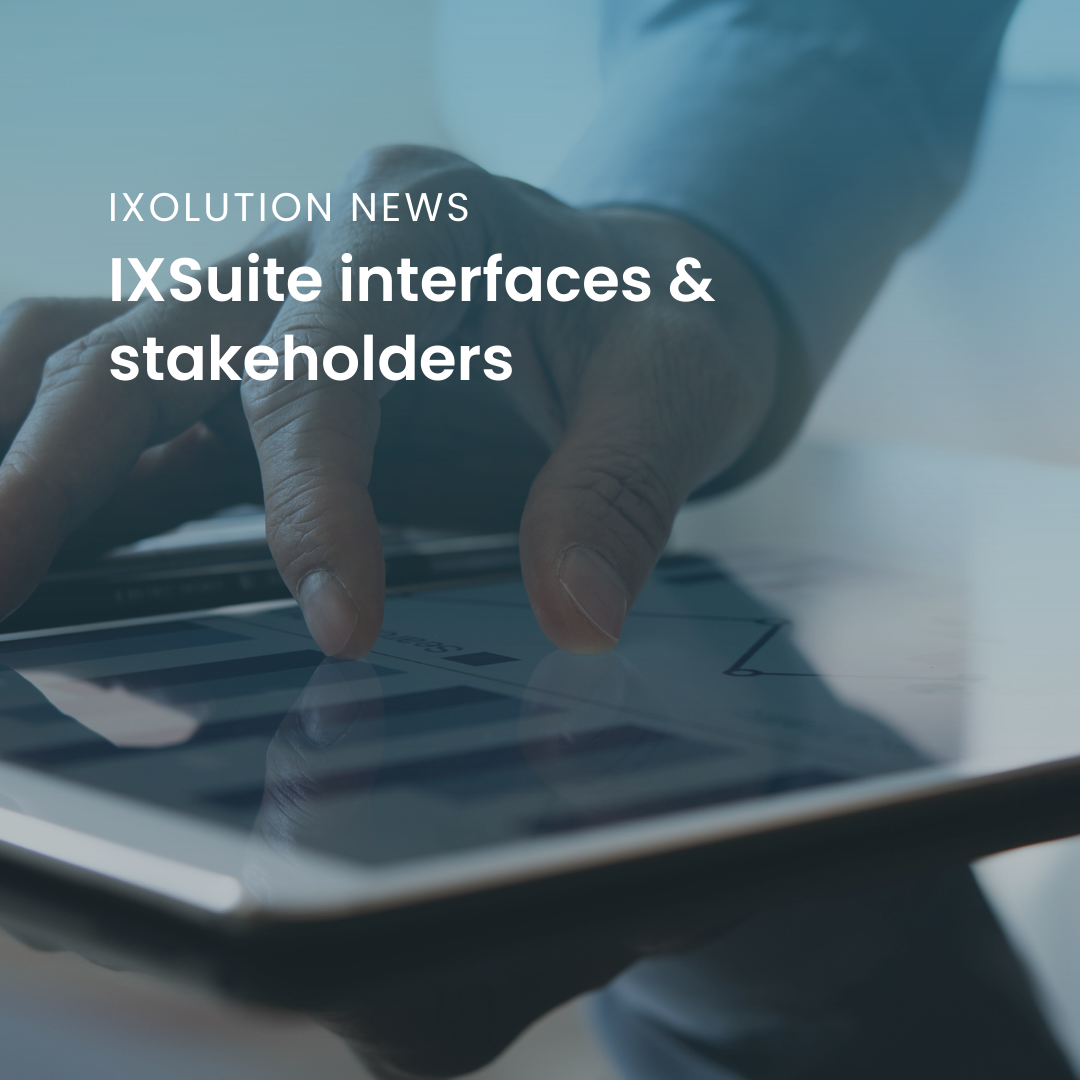 IXSuite consists of integrated modules IXTransportOperator, IXRailOperator and IXTerminalOperator with additional modules IXWeb, IXConnect, IXMobile and IXBizzi. All focused on supporting and managing specific logistics processes (intermodal transport management, trimodal inland terminal processes and rail processes). The modules can be used separately or combined.

"An implementation of several modules together ensures an optimally integrated planning of truck, rail and barge transport in combination with terminal handling." – Ton Stuit

IXSuite has standard various connections with stakeholders, such as port systems Portbase and Dakosy; accounting package Unit4 and Exact; board computer supplier Trimble and Transics; document management system Scansys and Docuware; shipping companies Stena Line and DP World; rail operators Kombiverkehr and Hupac; terminals DP World and PSA; planning packages Ortec and Quintiq; business intelligence tools Qlik and Power BI.