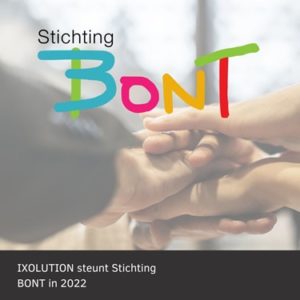 .
The BONT Foundation makes it possible to work, live, stay and experience under supervision for young people with a severe to moderate intellectual disability. The unique thing about BONT is that the supervision and organization consists entirely of students and young professionals, which creates a reciprocal relationship for the young people and supervisors!
.
BONT aims to let its 'Fur youngsters' gain new experiences in a playful way together with the FONT supervisors. Teach them things that stimulate them in their development and let them enjoy the simple things in life that seem so normal to every other teenager; a side job, chilling with friends or a sleepover. FUR takes care of it!
.
Thanks in part to the donation, it will soon be possible for BONT to make unique and great experiences outside the door possible, such as theater visits, to the cinema, the zoo or even out for lunch. All kinds of things that are great for a teenager and we grant the FUR youngsters!
.
For more information or to make a donation, please visit www.stichtingbont.nl. We wish everyone a Merry Christmas and a healthy and happy 2022!