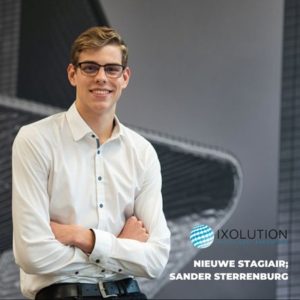 Hi everyone,,
.
My name is Sander Sterrenburg. From January 31 I will do an internship at IXOLUTION.
I am 18 years old and I live in Puttershoek.
Ik ben 18 jaar en woon in Puttershoek.
.
I am currently in my first year of studying ICT Service Management at Hogeschoool Rotterdam.
.
Outside of my internship and school, I still work a few hours a week at the Albert Heijn in Puttershoek. In addition, I play soccer at FC Binnenmaas in the JO19-1.
.
In my period as an intern at IXOLUTION I hope to learn a lot and to get even clearer for myself where my interests lie most within IT.