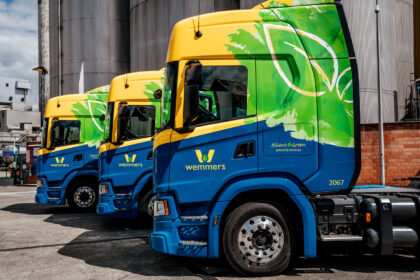 Wemmers Tanktransport B.V. from Bleskensgraaf has recently gone live with the IXSuite application from IXOLUTION. Besides the head office in the Netherlands also the branches in Belgium and Germany and the partners in the Czech Republic and Romania have gone live with the IXSuite application.
Wemmers is a logistics service provider, specialized in the transport of liquid foodstuffs within Europe. Since 1947, Wemmers has been a progressive partner in this sector for the transport of vegetable oils and fats, fruit juices, sweeteners, chocolate & cocoa, wines and dairy. IXSuite offers Wemmers the possibility smoothly run their operations.
Wemmers, partner for their customers for now and in the future! We congratulate them on this go-live!
#live #IXOLUTION #transport #logistics