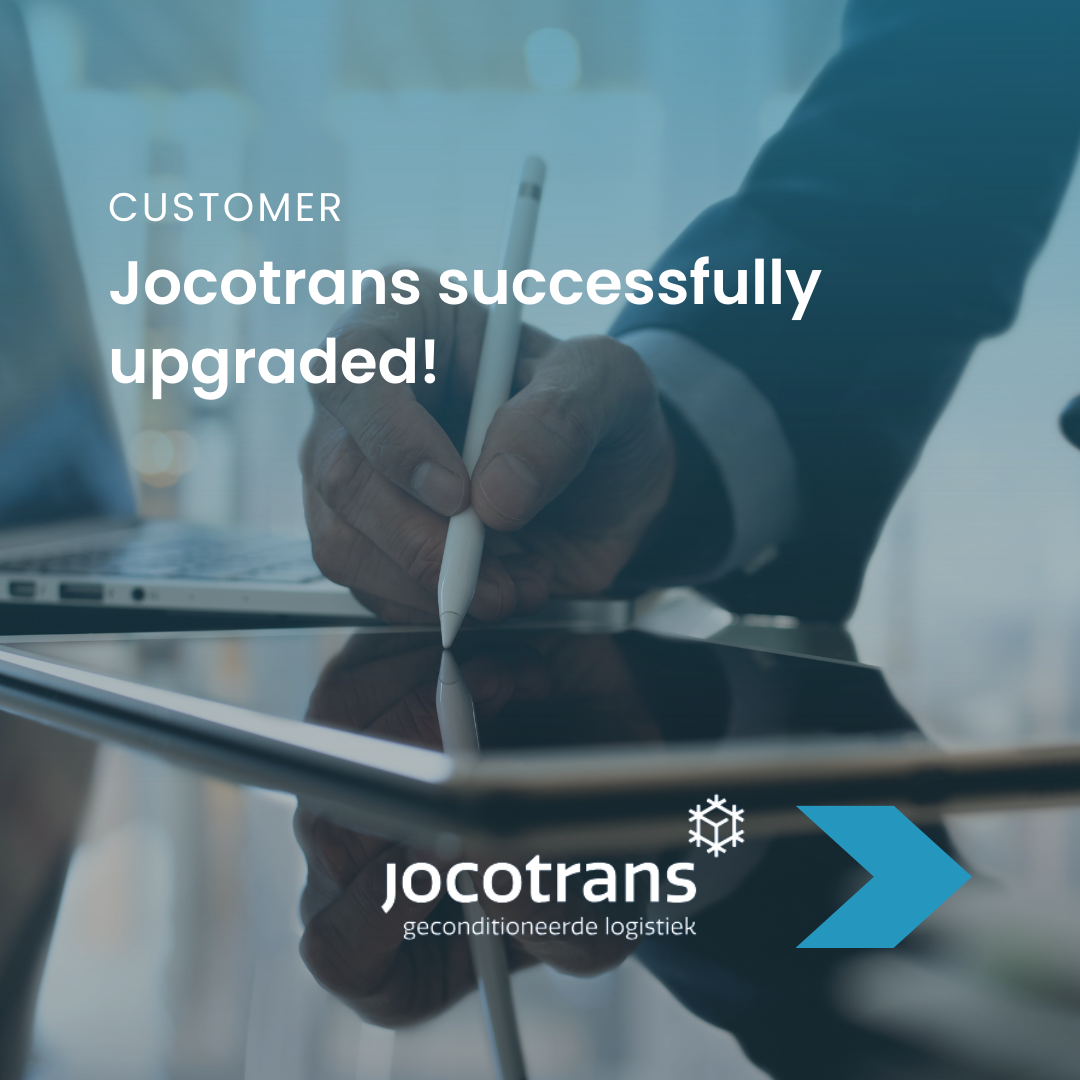 After a successful test period, Jocotrans has been upgraded to the 2023.1 release of IXSuite  

Jocotrans B.V. ocotrans B.V. is a family business, with a daily distribution network in NL, BE and the border region DE, specialized in the conditioned transport of fresh and frozen foodstuffs. They can now use the new functionalities available within IXSuite and therefore immediately use the latest version of Oracle. Our software is always backward compatible, so switching to a new release is possible without the risk of losing data.

"This upgrade marks the next step in the further automation process. The packaging module will be further expanded and IXWeb is also planned, allowing customers to enter and track their orders themselves."

Would you like to receive more information about a release change to the latest IXSuite Release? Please contact us!