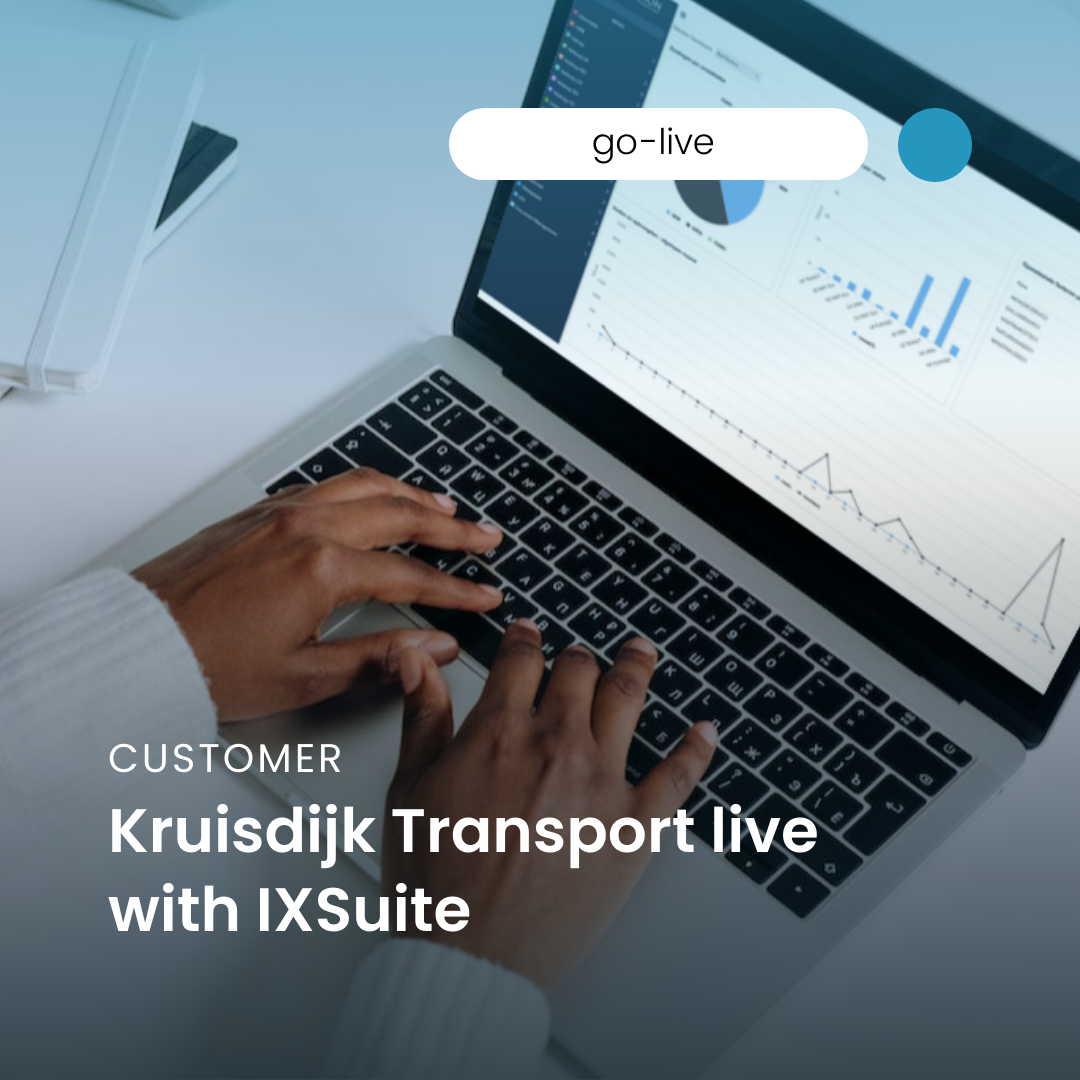 Kruisdijk Transportbedrijf B.V. in Zwolle is live with IXSuite!  

Kruisdijk Transport BV is involved in, among other things, the transport of various products in silo trucks within the Benelux and Germany.</p

Order processing and planning now takes place in IXSuite. The trips are handled with Trimble on-board computers. The interface with Exact Online will follow soon.
With the cloud version, Kruisdijk has access to all the functionalities of IXSuite.

We congratulate Kruisdijk Transport BV on this go-live and wish them the best of luck with our IXSuite solution!