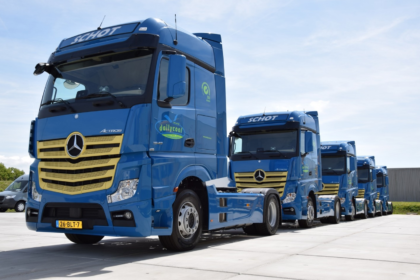 IXWeb enables your customer to enter orders and follow them up themselves. Not by fax, telephone or e-mail, but via a web-based online system. This is not only more convenient, reliable and efficient, but also provides full insight into the progress of a transport order, anywhere, anytime.
Dailycool B.V. in Warmenhuizen went live with this renewed web portal and shares her experience.
"The renewed IXOLUTION Web portal ensures that our daily fragmented flow of transport orders is managed in the right direction. IXWeb offers us greater ease of use and certainty for the customer."
– Dailycool B.V.