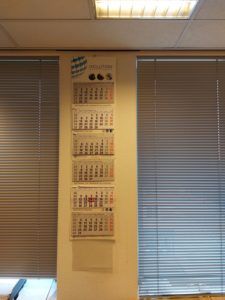 Each year we hand out an IXOLUTION 3-month wall calendar to our customers and partners.
We like it to see the practical usage of it from time to time.
By sending this picture a customer of ours has given us a new idea!
The 3-month wall calendar for 2023 is coming soon.
Would you like to reserve 1 in advance? Let us know!