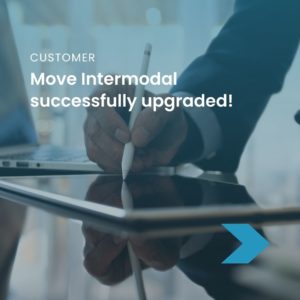 After an extensive test period, our customer Move Intermodal, located in Genk (B) and Novara (It), has been successfully upgraded to the 2022.3 release. Move now has access to the latest functionalities available within IXSuite. Consequently MOVE now also uses the latest version of Oracle.

In the coming period we will continue to work with Move Intermodal to further implement the latest IXSuite software according to their wishes and use!

Our software is backward compatible, a switch to a new release is without risk of losing data and data. Would you like to receive more information about a release switch with IXSuite Release 2022.3?
Then please contact us!