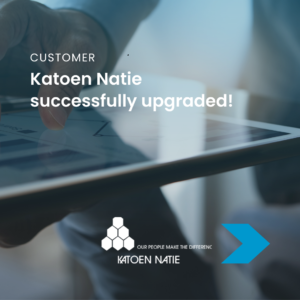 Thanks to intensive preparations and good cooperation, we were able to successfully upgrade IXSuite Release 2021.3 in less time than planned! In addition, we tested the release switch on a cloned database to ensure a good and fast turnaround. Our software is also always backward compatible, so a switch to a new release is without the risk of losing data and data.
Katoen Natie can now use the new functionalities available within IXSuite and therefore also directly uses the latest version of Oracle. In the coming period we will continue to work with Katoen Natie to further implement the latest IXSuite software according to their wishes and use!
Would you like to receive more information about a release switch with IXSuite Release 2021.3?
Then contact us!