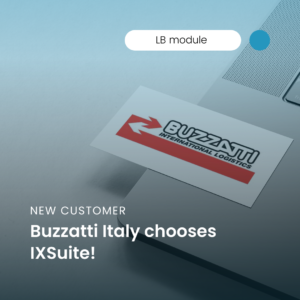 Mario Buzzatti, director of BUZZATTI TRASPORTI – S.R.L., has signed the contract with Ton Stuit for the implementation of our TMS system, IXSuite.

Buzzatti is an intermodal transport company based in Italy with a wide European network. They transport 30ft bulk containers with their own trucks & charters, but also by train and ferry. Safety, sustainability, service & quality are of paramount importance to them.

Our IXTransportOperator (LB) module fits in perfectly with this and also offers them the opportunity to develop further in this area.

We welcome Buzzatti Trasporti S.R.L. and look forward to a lasting partnership!