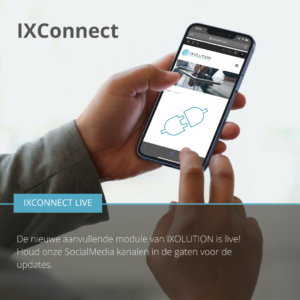 IXConnect allows you to use Web services (APIs) to manipulate data in IXSuite from other systems and vice versa, but it is also possible to directly call IXSuite functionalities.
Where in the traditional way of communication various steps must be taken before data can be sent or received, the APIs allow this to be taken care of immediately. This significantly speeds up the time between question and response.
In addition, this is an ideal way to update (synchronize) data from third-party systems that communicate with IXSuite. An example is an ERP system in which the entire customer database is stored, which automatically keeps the customer database in IXSuite up-to-date by means of IXConnect. Every change in the ERP on the customer base is immediately updated in IXSuite. This way you maintain a single point of entry of data and the new data is immediately available in other systems.
For more information and/or questions, please contact us!